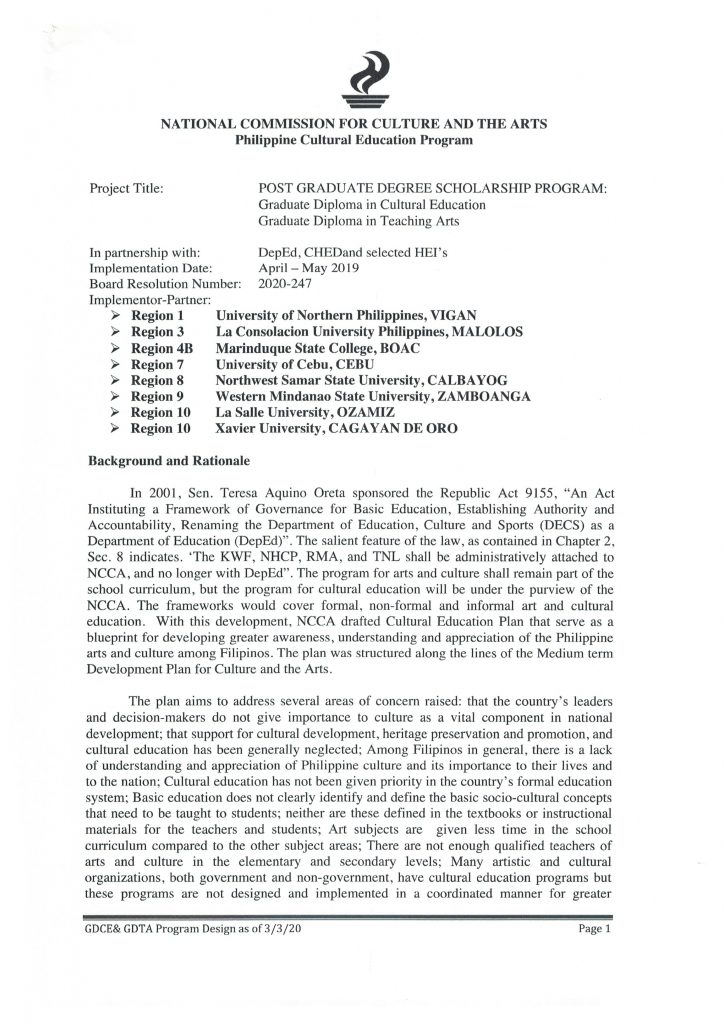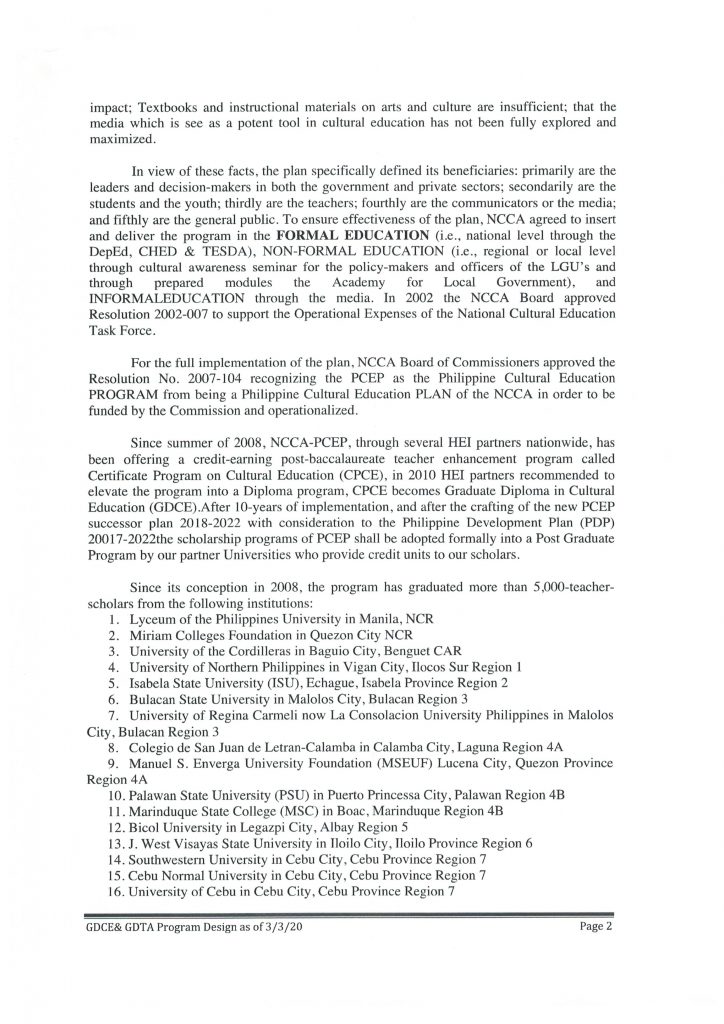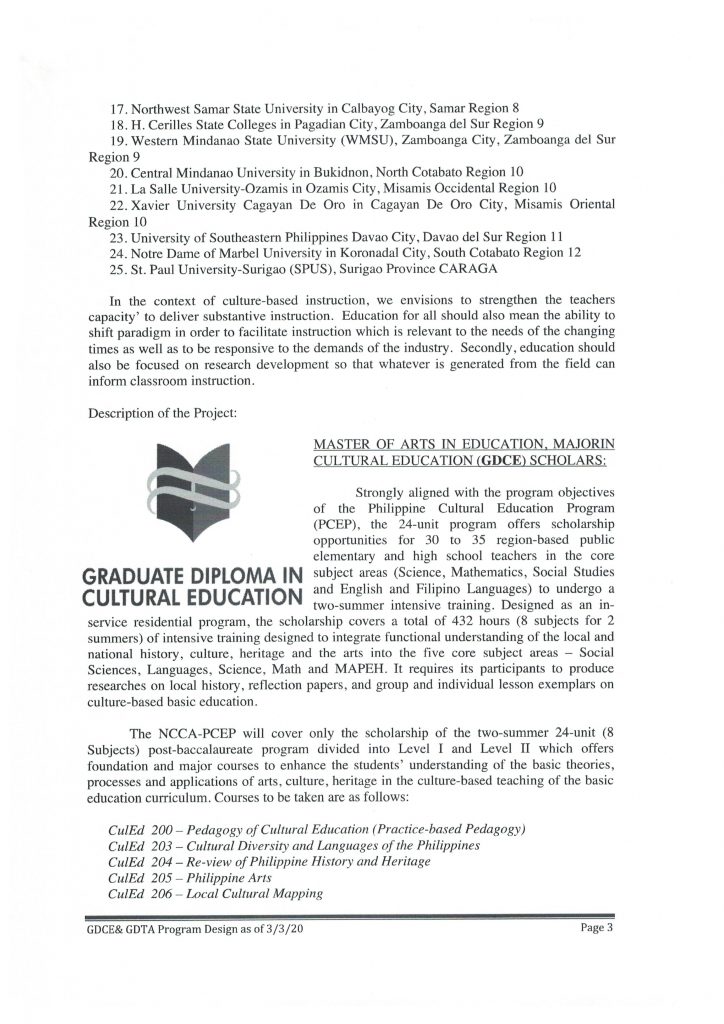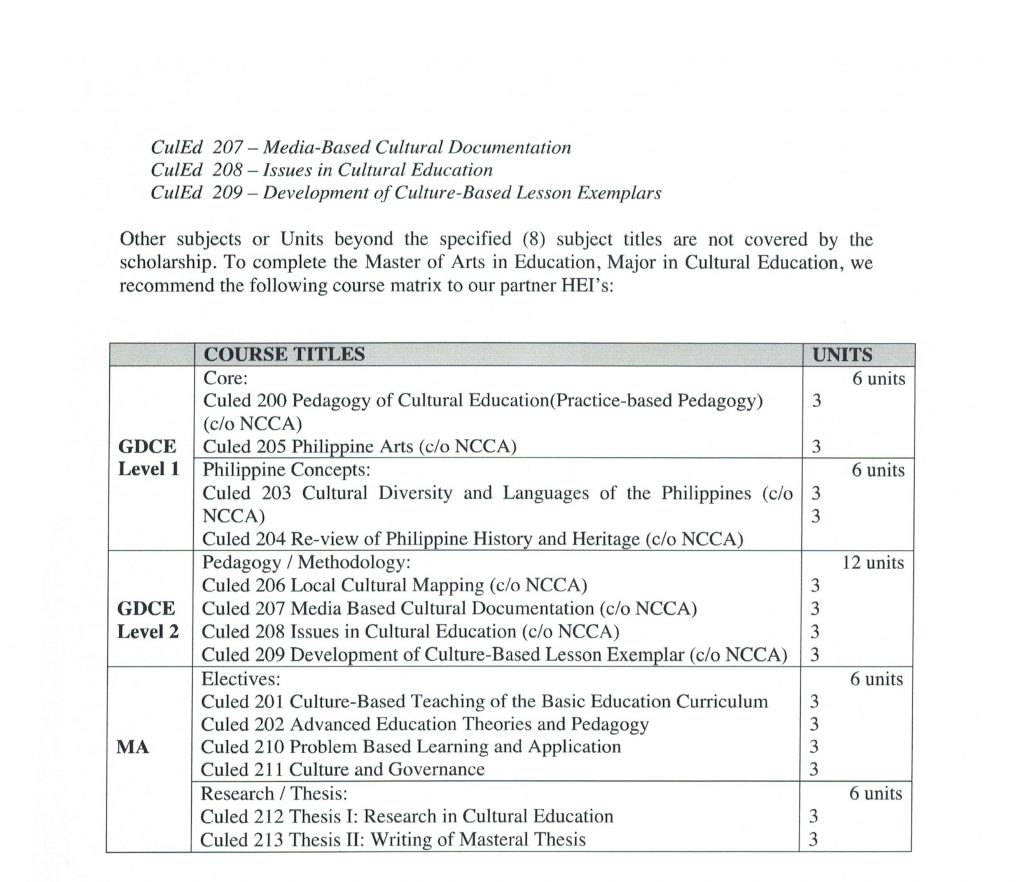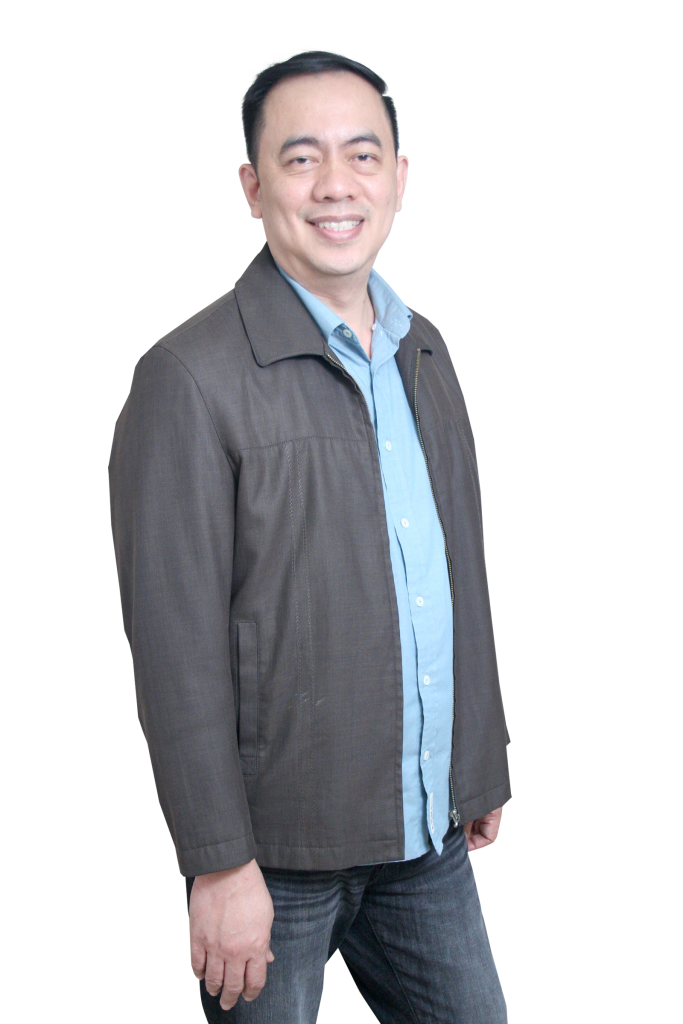 DR. JOSEPH "SONNY" CRISTOBAL
Director, Philippine Cultural Education Program
National Commission for Culture and the Arts
National Commission for Culture and the Arts (NCCA) Philippine Cultural Education Program (PCEP) had to adapt to the new Culture-based Education landscape. Due to the constraints of the Luzon-wide lockdown and various limitation to fiscal management, we have to be firm enough but flexible to make the necessary adjustments that is needed along the way. We are glad to partner once again with the Marinduque State University which saw the Graduate Diploma in Cultural Education (GDCE) level through tough times.
Just the same, since PCEP is the Cultural Education arm of NCCA there is an impetus to change for the better. Through PCEP 2018-2023 plan has to undergo several retrofitting and adjustments. While the main objective stays the same, to provide the direction, purposes and strategies that would disseminate cultural education in the country as NCCA's flagship program it has to find ways to continue.
Given this context, there is an on-going retooling, revision and exploration to GDCE's curricular design, faculty, schedule, platform and even mode of delivery. Mimaropa is fortunate to have a robust network, creative hub and HEI partner in Marinduque. We welcome the emergence of the new generation of teacher-scholars in the region who have tempered hearts, souls and minds.
Mabuhay po tayong lahat! Padayon Rehiyong Mimaropa!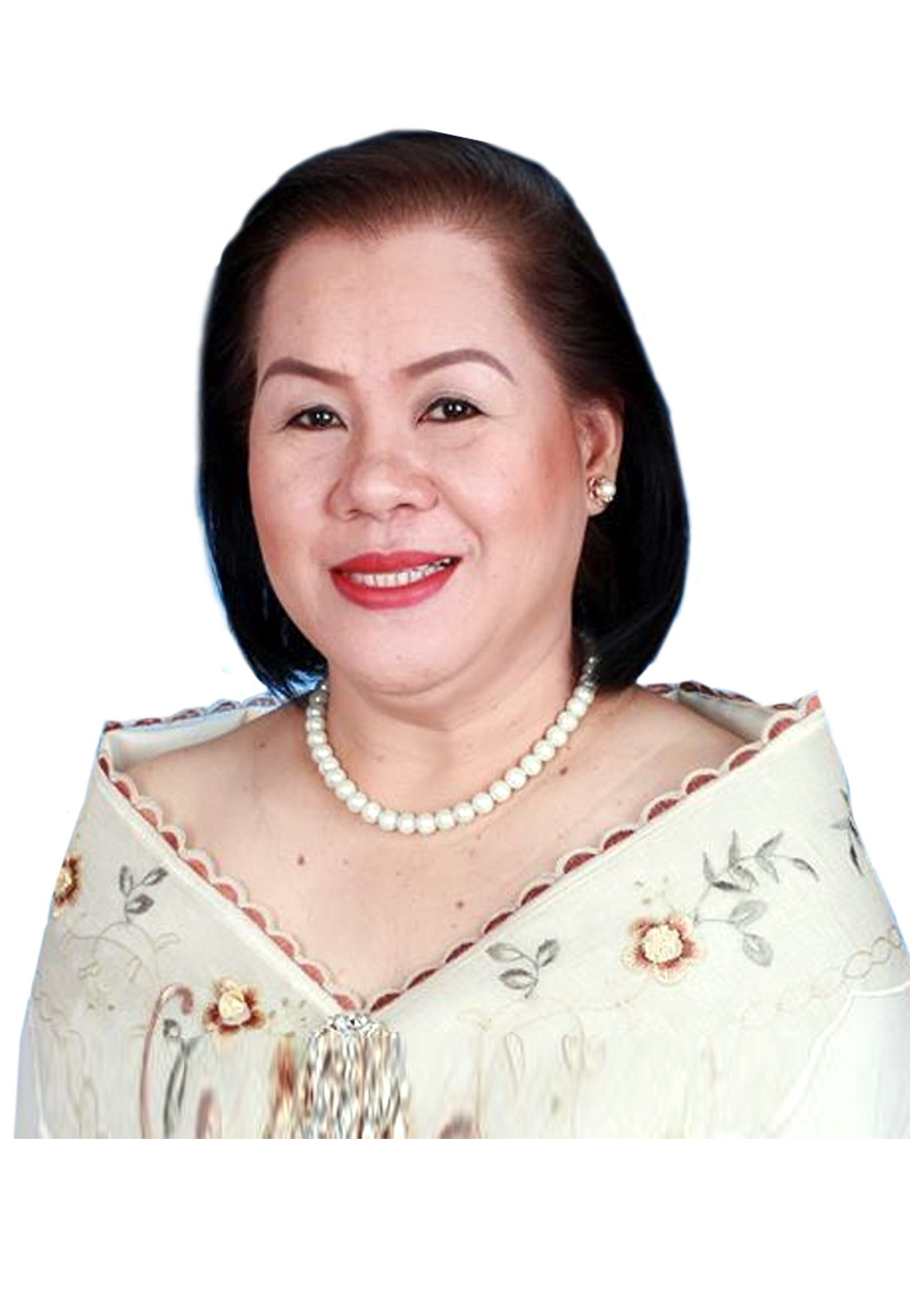 DR. MERIAN P. CATAJAY-MANI
SUC President III, Marinduque State College
Marinduque State College is blessed to be chosen as an implementing partner of the National Commission for Culture and the Arts through the Philippine Cultural Education Program. In collaboration with the Department of Education, MSC once again is offering the Graduate Diploma in Cultural Education Level 1 this year.
Among the takers from the MIMAROPA Region, only 34 teachers and educators were selected to become scholars of GDCE Level 1. Despite the ravaging and debilitating situation of the world-wide pandemic, Covid19, MSC continues to deliver and reach out to its community and immediate environs to serve as catalyst for healing and recovery.
The 34 GDCE teacher-scholars resolutely battled the challenges of the lockdown. Kudos to NCCA PCEP for leading the way in transforming the crisis into opportunity to conquer and overcome Covid19.
I salute the noble and heroic GDCE faculty, staff and most importantly the teacher-scholars themselves for pushing through the difficult and challenging times. May your passion, dedication and resolve fan the flames ever more for cultural education to prosper in the region!
God bless MSC for being an instrument of healing!